This is the website of Carol Brouillet cbrouillet@igc.org.
Mailing Address and Contact Information: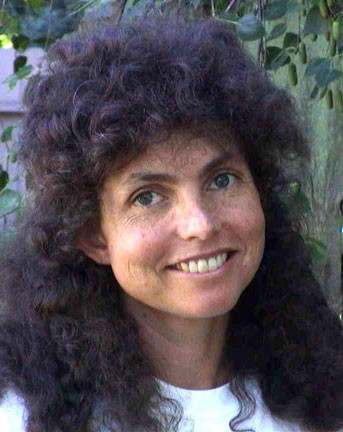 Carol Brouillet
P.O. Box 60511
Palo Alto, CA
U.S.A. 94306
Telephone: 650-857-0927, Fax: 650-857-0419
Personal Blog- Carol's Blog
Carol Brouillet is a Co-Founder of the International Media Project, which produces Making Contact, a half-hour radio program now heard on over 200 stations, primarily in the U.S. and Canada.
Carol also helped found the Who's Counting Project, which promoted the film Who's Counting? Marilyn Waring on Sex, Lies & Global Economics. In December 2002, she helped found the Northern California 9-11 Truth Alliance.
All of these non-profit organizations seek to connect people, vital ideas and important information to nurture healthy social change, economic justice and ecological sustainability. A passionate advocate of local currencies to raise consciousness, nurture community, and increase local self-reliance, her paper Reinventing Money, Restoring the Earth, Reweaving the Web of Life won an honourable mention from the Millenium Institute as one of the best ideas for the 21st Century.
The Feminist Perspective is a speech she wrote for The Other Economic Summit, The People's Summit 97 held in Denver, Colorado at the same time as the G-7(8).
Raised in California, she sailed around the world in her youth, and has traveled extensively.
Her political activism began in 1992 when she saw a film which disturbed her and started to do research on the government and the media. She began by writing articles and promoting books and films, such as Manufacturing Consent, Noam Chomsky and the Media.
In '92 she also read excerpts compiled by dave ratcliffe on the health effects of low-level radiation which prompted her to compile and edit The Invisible Nuclear War about the effects of low-level radiation, the massive government cover-up, and the continuing battle waged by the Nuclear Powers against All Life on Earth.
Her activism has spanned a wide range of issues. In 1993 she read Debt Virus, A Compelling Solution to the World's Debt Problems by Jaques Jaikaran and an article by Paul Glover 'Creating Economic Democracy' and began writing on Money -- our civilization's largest blind spot.
From writing articles to helping to organize events, conferences on the issue of money and Global Economics, and public speaking, she does all she can to raise consciousness and change the system, while raising her 3 boys -- Jules (born in '88), Jeremy (born in '90), Daniel (born in '93) with the help, support and love of her husband, Jean-Luc (who watches the kids when she goes to conferences and events).
In January '98, she organized the first "Gathering on Strategies to Transform the Global Economy," in February '99, she organized a second "Gathering" (article about it appearing in the Christian Science Monitor), (Report From the February Gathering). There was so much energy gathered that 24 people volunteered to help six months later with The August Gathering. (A transcript of Elisabet Sahtouris's "Big Picture" Overview.)
Carol is also the Green Network Center for Community Currencies. She is a member of the Green Party which includes local currencies in its platform and a member of Women's International League for Peace and Freedom.
Instead of organizing another Gathering in January, 2001, Carol tried to mobilize North Americans to go to the first World Social Forum held in Porto Alegre, Brazil, January 25-30, 2001, at the same time that the World Economic Forum was meeting in Switzerland. Here is the Report on the World Social Forum and the Call for Mobilization.
Energized by the historic event, she was working on combatting the FTAA, the WTO, the IMF, the World Bank, and corporate globalization, speaking out against the FTAA, writing, and organizing, in the U.S.in 2001.
Shaken by the events of September 11th, she has worked to prevent World War III (article about her trip to DC September 2001) and to mobilize and educate people about the hidden economic forces that are plunging humanity towards the abyss.
From October 2001 to November 2007, she has held a weekly listening project-
Listening for Peace from 11:00 a.m.- 1:00 p.m. at Lytton Plaza in Palo Alto. She now holds the event on monthly basis, on the 11th of every month, in solidarity with 9/11 Truth activists in the United States and abroad. An evolution of Banners has attracted public attention to the Listening Project, including one that said-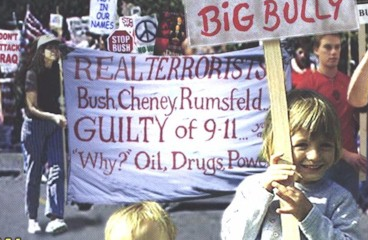 In November 2001, Carol came across Richard LaBeviere's excellent book Dollars for Terror- The United States and Islam; and wrote an expanded book review
A Vital Piece of the Puzzle
Here are the Questions about 9-11 that she raised in 2001, and a report on the San Francisco March and meeting with Senator Feinstein and Boxers' staff to Demand a Congressional Inquiry of 9/11. The evidence mounts of the Bush Administration's complicity in the attacks. The War on Terror is a fraud; it is truly a War of Terrorism, against democracy, people and planet. Here are Chossudovsky's articles about the CIA's connections with the terrorist networks that are being blamed for the attack on the World Trade Center. November 2, 2001, he posted "the smoking gun"-Cover-up or Complicity of the Bush Administration?
Please sign the online petition demanding a Senate investigation of 9-11.
May 10-12th, 2002 the Global Network Against Weapons and Nuclear power in Space met to protest Lockheed Martin in Sunnyvale and to hold their annual conference. Kathy Kelly and Carol gave two workshops entitled Deadly Connections: Corporate Globalization, Space and War.
Carol has focused her energy on Understanding/Exposing 9-11 organizing, demonstrating, writing...and trying to keep up a 9-11 page and a blog of the daily activities,.
In 2002 her energies were devoted to exposing The Truth About 9-11. The local paper did a cover story, November 20, 2002 on "The Rising Local peace movement gathering steam," which profiled a number of activists, including Carol; while a good story, they did omit the gist of her "work." They did not print her "Letter to the Editor."
The rallying "Impeachment, Not War!" on the January 2003 March on Congresswoman Eshoo's office, demanding Preemptive Impeachment. Joyce Lynne also wrote an article- Control, fear, and the New World Order Part 2: A dialogue with activist Carol Brouillet about the federalization of academia.
One of the best tools that Carol and artist, Blaine Machan, developed to empower, encourage, bring a smile to everyone's face, raise consciousness on 9-11 has been the Deception Dollar, Fraudulent Event Note, Bush Buck, which was first printed in October 2002. 10,000 were published in October; 100,000 in December, 500,000 in February, one million in March, 600,000 in May 2003, and 1,080,000 in September 11, 2003. May 25, 2004, the seventh edition was printed- with 750,000 Deception Dollars and 250,000 Media Deception Dollars; in December 2004, the eighth edition included a new Media Deception Dollar, a Billion Dollar Note, an Election Deception Dollar (over 500,000), as well as the traditional Deception Dollars. The 9th edition, made its debut on October 5, 2006 at the World Can't Wait Rally in San Francisco, it featured V for Vendetta masks and was entitled "Unmask State Sponsored Terrorism." Issue #10 was published in August 2006, featuring Cheney. There are now over 7,500,000 Deception Dollars in circulation, the Conception Dollar (92,000 were printed) introduced in August 2007 looked at solutions, rather than at the problems. In March 2010, with the assistance of the Northern California 9/11 Truth Alliance, artists Blaine Machan, Mark Henson and Gaelyn Larrick, Version #11 of the Deception Dollar (105,000), a new Trillion Dollar note (105,000) were published, both bills feature a man wearing an Obama mask, flanked by Cheney lowering a Bush mast and the title- "Continuity of Government." The first Perception Dollar (140,000) [an evolution of the Conception Dollar] also made its debut at the March 20th anti-war rallies held in NY, LA and San Francisco. To support the spread of these bills, orders/donations can be made through the Northern California 9/11 Truth Alliance.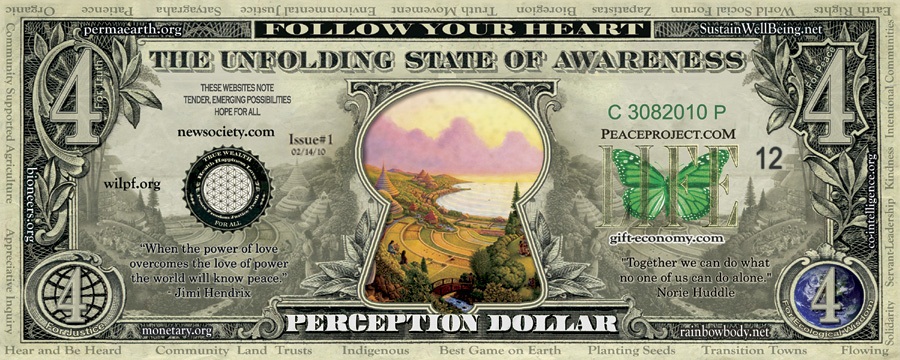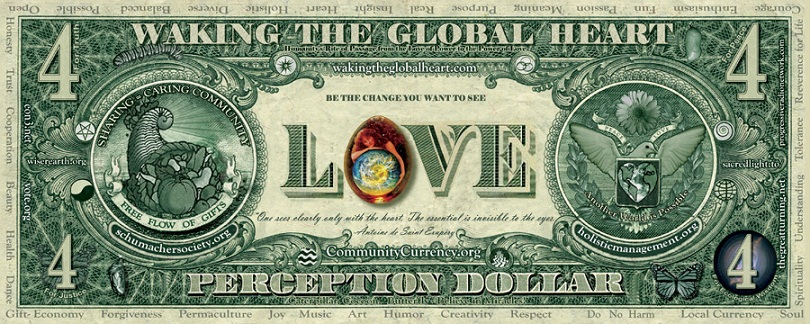 (Blaine also created four huge beautiful banners which have caught the media's attention.)
In April 2003, Carol and Blaine, risked their entire Deception Dollar printing fund to put on a couple of major events in San Francisco and Palo Alto- along with 9-11 activists from the Bay Area, the budding 9-11 Truth Alliance, they screened Aftermath- Unanswered Questions from 9-11 with Guerrilla News Network, Mike Ruppert, Peter Dale Scott, Riva Enteen, Barry Zwicker and Richard Heinberg and a lively panel/ Q & A following the film. At the beautiful Herbst Theatre in the heart of San Francisco (which holds nearly a thousand people), they had a full house, had to turn 300 people away and received a standing ovation. In Palo Alto over 400 people come to the event; Carol described the Aftermath of Aftermath- from an organizer's point of view- if you want the details.
On September 11, 2003, the local 9-11 Truth Alliance held rallies and marches to Impeach the Terrorists! and on October 7th in Oakland to "Stop the 9-11 Cover-Up" and oppose the 87 Billion for Occupying Afghanistan and Iraq.
February 1st and 2nd, 2004- they organized two Comedy Benefits - Behind Every Terrorist There is a Bush to raise funds and awareness about the San Francisco International Inquiry, Phase One -

Phase Two took place in Toronto, Canada.
They organized a series of protests and rallies last fall against the "Police State Legislation" (reorganization of the Intelligence Agencies), Cheney, the 9-11 Cover-Up, the 9-11 Commission. At that time, The Northern California 9-11 Truth Alliance formally became a project of Agape Foundation. Carol also spoke at the International Conference on the Gift Economy primarily about the psychological barriers to Facing the Shadow of 9-11. She was interviewed by the British Activist Website www.pressureworks.org who obviously meant well, but their spelling leaves something to be desired.
In March 2005, The Northern California Truth Alliance organized a series of very successful premieres of


which drew together activists from Canada and all over the country, press and public.
Carol believes our greatest hope is to organize resistance faster than the ruling elite can organize repression. Her strategy to change the system is outlined in an article entitled Tripping the Four Horsemen.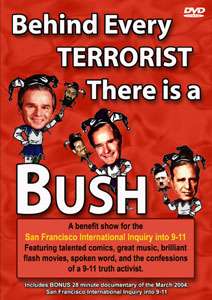 Behind Every Terrorist- There is a Bush- The Movie Premiered 9/11/2005

9-11 Truth Art Contest Winners Announced
In 2006, Carol ran for Congress on the Green Party ticket, on a 9/11 Truth, Impeachment, Peace, Ecological Wisdom platform.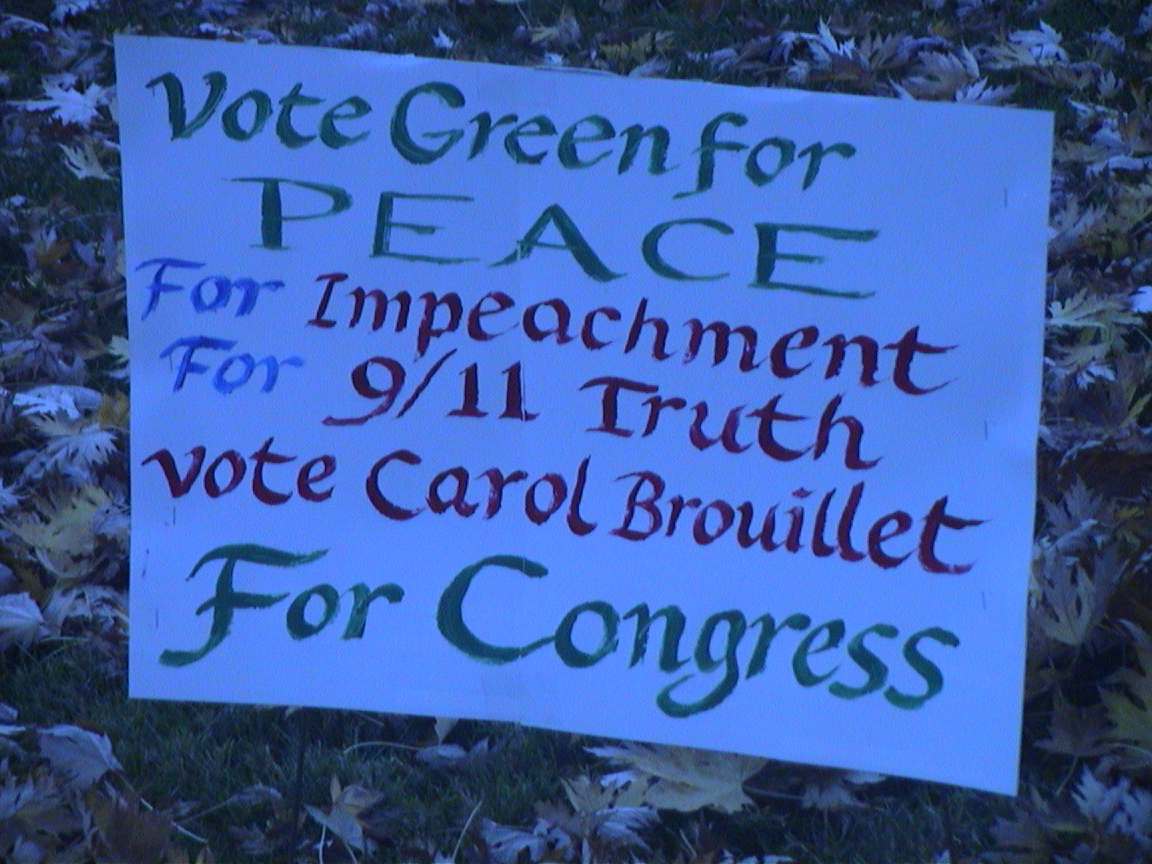 On December 16, 2006 (and in 2007), in solidarity with the Boston Tea Party for 9/11 Truth, she and others organized the-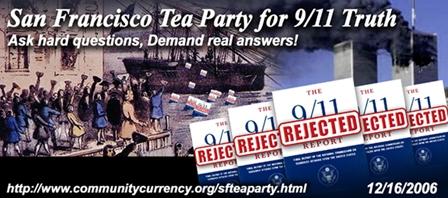 San Francisco Tea Party for 9/11 Truth.
In September 2008, with the Northern California 9/11 Truth Alliance, she organized the 7th Annual 9/11 Truth Rally and March and the



Thursday, September 11th, 2008
Carol Brouillet hosted a weekly two hour radio show, from April 2007 through September 2008 entitled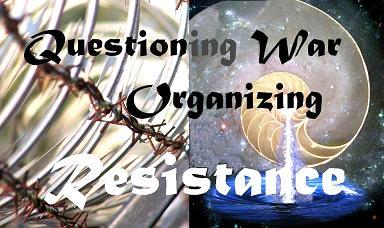 Hosted on We The People Radio Network.
Past 2008 shows and 2007 shows are archived.
In 2008, she also was a Green Party candidate for Congress.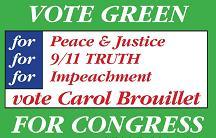 Her major communication to voters was a TV Ad on 9/11, the Financial Crash- controlled demolitions, criminal fraud, treason...
In September 2009, with the Northern California 9/11 Truth Alliance, she organized the 8th Annual 9/11 Truth Rally and March and the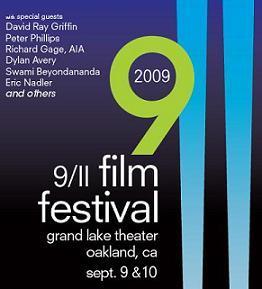 5th Annual 9/11 Film Festival
In 2010, she began hosting a weekly radio show on the Progressive Radio Network entitled Community Currency. (Descriptions of the shows and links to the archives are posted on this website, although some no longer work.)
In 2011, she and her son, Jules were in Chicago, at the AMI Monetary Reform Conference when the Occupy Movement took off. Participating in the occupations of Chicago, DC, NY, and other cities, inspired they joined forces to launch an "Occupy Congress" campaign.
In 2012, she ran for Congress again under the Green Party banner, with the assistance of her son, Jules.